In recent years, forward-thinking SaaS business owners have increasingly started using the innovative and trending method of outsourcing in order to gain a foothold in the market and get ahead. Based on Cardon, M.S. (2003), there are four stages of a typical new venture including: start-up, expansion, maturity, and diversification. In this post, we want to discuss what start-ups should outsource to compete in the market and grow.
Rather than letting core staff members waste their time and energy on tedious tasks, or forcing them to work beyond their limits of skill and expertise, by outsourcing, business owners get the best of both worlds by freeing up their time as well as obtaining expert advice from professionals in various fields of business management.
Using outsourced sales specialists, in particular, can help boost lead generation, which is a major challenge for any business, big or small. Many companies use sales models that are employed from a series of trial and error where their knowledge gained from testing what strategies click with certain customers comes at a cost of time and resources. Of course, every business manager can take the time themselves to find out what works for their clients and what leaves them cold, but most would like to focus on what they are selling or what they are good at, rather than continually battle with fluctuating marketing trends.
A few other roles that benefit the use of an outsourced professional can be from time-consuming tasks such as outbound sales calls, filtering emails, data entry, social media management and answering customer service emails.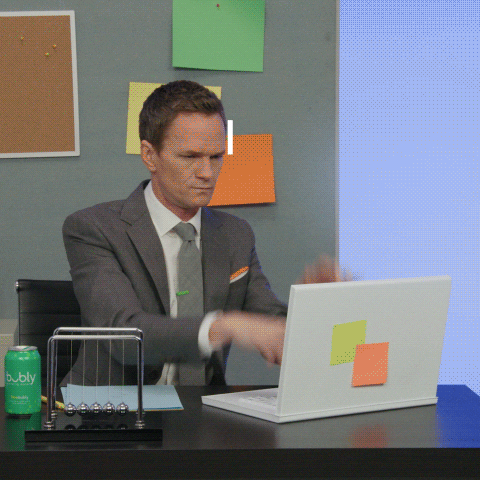 Basically, any monotonous task that can be thought of can be outsourced to a team of freelance virtual assistants because providing these tasks to your highly trained in-house team can frankly be a colossal waste of time and resources that can be professionally handled by a competent outsourced company. Social media marketing is must-have for every business in this day and age. In order to hit the market faster and stay competitive, social media marketing has to be built and run consistently from the first day of operations. Video marketing is another time consuming but essential role that speaks of the success in modern day businesses.
What Are The Most Popular Tasks For Outsourcing Right Now?
Marketing, in particular, growth marketing, administration, accounting, finance and IT are among the hottest tasks that SaaS businesses are looking to outsource right now.
That is, highly skilled professionals in these fields have a lot more to offer a startup business than the team members who are skilled in the field of your business. We will look in depth some of these fields to see what each outsourced professional could offer your business:
Outsourcing Growth Marketing
Growth marketing highlights the importance of having long term customers, not simply acquiring customers that only buy your product or use your product once. Those customers are not going to stick around. An average SaaS business needs to grow 27% to 43% annually to combat the 2%-3% monthly loss of customers.So when you think about it, having engaged customers that support you, and that are interested in your new products or changes to your service can only have a positive impact on your business. Marketers focus on the entire funnel when looking to create successful growth marketing, rather than traditional efforts of only focusing on the top of the funnel.
For SaaS startups, product development is the key activity that a startup will pride themselves in. However, for some SaaS startups, it is not often that a business can build an awesome product team during their first days. Therefore, IT outsourcing has been among the most popular outsourcing solution for startups after marketing outsourcing. IT outsourcing can help you build the product faster so you can hit the market faster. IT outsourcing can also help you focus on building the winning features; those key elements instead of technical details.
There is a shortage of IT professionals in first world countries which makes it increasingly difficult for startup companies to gather the skilled workers that they need for the success of their business. Outsourcing allows for freelancers from all over the globe access to all of these first world country businesses, beneficial for both freelancer and business. A win-win situation where both parties benefit and are happy to work alongside the other.
Outsourcing Accounting and Finance
Forbes.com suggests that outsourcing your bookkeeping is a pivotal idea in order to help you keep on top of your cash management, your financial close and taxes. The go-to easy-read site for many entrepreneurs also goes on to talk about the benefits of hiring a consulting group to provide accounting support, allowing you to focus on other things.
And it makes sense. Accounting and financial factors that come into play in business are sometimes huge elephants in the room. With very little leeway for error in these sectors, if you don't know what you are doing, it is very much worth the effort to invest in a highly skilled and agreeable person to assist in this critical field.
Outsourcing Administration
Administration can be hectic, one day with plenty of downtimes the next. As startup businesses need to monitor where every dollar goes, having a dedicated administration official can sometimes be a drain on resources. By outsourcing administrative activities, you are able to pick and choose the number of hours that you need your staff to work within, which can free up any otherwise wasted cash in your business.
As a business owner, you must decide between the advantages and disadvantages to decide what is best for your business.  The exposure of sensitive information can be of concern to some businesses, as well as the loss of managerial control as core departments are split and responsibilities moved away.
We feel that the benefits of outsourcing far outweigh the potential issues, we just urge that you take caution and only outsource where needed. You will find the use of highly specialized professionals will be extremely advantageous to the growth of our company in the fields of marketing and IT to name a few. You do not need to spend time training yourself or your team in fields that have little to do with what you sell.
Outsourcing repetitive jobs to virtual assistants is also a beneficial and prosperous action that allows your team to focus on their specific skills and leaves the monotonous jobs to an outsourced team that is happy to pick up the slack.
Head up to our next posts which discuss what a firm in other stages needs to outsource.